Internet and the World Wide Web started in 1991. It wasn't a pretty sight IF you compare it to what we can log into today on the internet. At the time, it was nothing short of amazing. Today it's nothing short of mind boggling and getting better all the time, or one hopes it is.
A Foreign Affair – The Company
In 1995, a dating and marriage brokerage site started up called A Foreign Affair. Twenty-two years later it's still going, stronger than ever. How is that possible when so many other similar sites appeared and then disappeared?
Well, one reason is that they do things a little differently to other dating sites. Just go to their website and immediately you will see a difference. Sure, the beautiful women are featured at the top to catch a man's eye, but the two side panels of the site are devoted to tours – trips overseas and a whole lot of helpful services.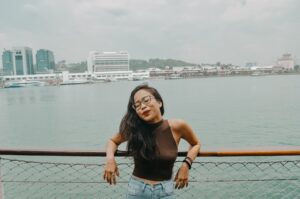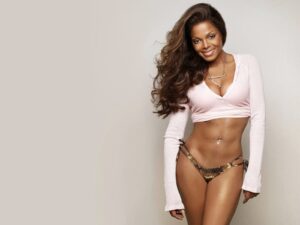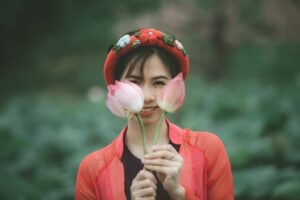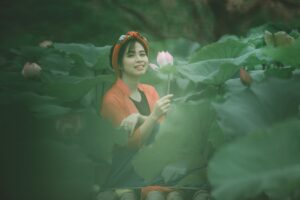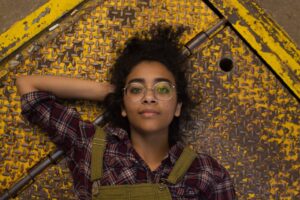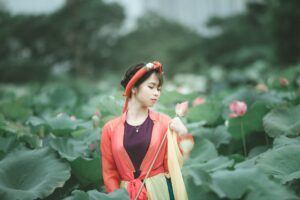 The company calls itself 'A Foreign Affair Introduction and Tours.'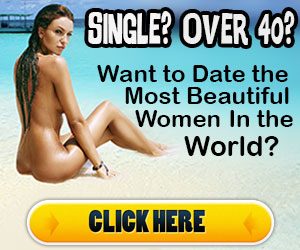 Romance Tours
They have nine European tours although they all look Russian or at least Eastern Europe. There are seven tours to Latin America, and four tours to Asia, which includes one each to the Philippines and Thailand and two to China. The site www.loveme.com as it is known, as well as www.aforeignaffair.com (same place), advertises itself as an introduction agency rather than a mail order bride website. They have been super successful in arranging women for men to meet and visit on these tours as part of the service.
The way the tours are organised is not simply selling a plane ticket and arranging accommodation, like a travel agent would do, but A Foreign Affair has offices and representatives in each of the tour cities whose job is to organise the women, the venue, the catering and the translators for each group of visiting men. That sort of organisation gives a guy a feeling of security and certainly takes away any misgivings about the legitimacy of the whole set up.
Dating Meetings
Another great bit of advertising for them is the photos of these meetings that the company posts onto the website. If you're looking at the women online, in beautifully presented photos, then it's interesting to see that the same quality of woman is present at the party / meeting.
Alternate Accommodation
Taking it one step further, there is a section on the site where you can search for suitable apartments in specific cities. Not all cities are represented but for them to offer alternate accommodation to the more expensive hotel option is a cool feature.
Many Services
Another appealing addition to the website, and more so to the company itself, is that it offers Dating Seminars in the USA as well. You can never have too much knowledge and you get to hear all about international dating and marriage from somebody who has been there and done it. A fine touch. There aren't any other dating sites offering that kind of service. Speaking of services, there is an impressive and comprehensive list of them on the left-hand side of the website.
The search facility is very good as well. You can search a number of different cities in a few different countries at the same time. That certainly stops a lot of mousing and clicking and going back.

The Women
It would be apparent that some of the women are professional models. But once you get into the search, so easy to do, then the quality of the photographs is something to rave about. A Foreign Affair goes to the trouble of ensuring the women look their best by arranging a professional photo shoot. Now, some men might think that's cheating, but the photos are produced that way to show the women in the best light. It's a great improvement on most sites that allow members to post photos that give you no idea of what the person might look like in real life.
It would seem that the majority of their effort is concentrated on the Russian mail order brides, although that terminology is not used. Like the Latin mail order brides, another one of their strong relationship program areas, the preferred term is Russian and Latin American brides.
Of course, many men are interested in Asian mail order brides and they are well catered for as well with the major players being in the Philippines, Thailand and China, the latter getting two tours. Obviously, since the opening up of China, it has become a real place of interest for men wanting another Asian country to add to the Thailand and the Philippines.
Membership Costs and Advantages
The cost, in comparison to other dating websites is a little high in that there is a joining fee for platinum membership after which you pay a reasonable $29.95 a month. However, the amount of information on the website and 'extras' that are added into your membership payment certainly makes it a worthwhile investment.
If you look at the Silver and Gold memberships, you will be paying for phone and email translation services on top of the cost of purchasing email addresses. It's a little complicated and you need to do your math. If you want to limit yourself to two emails, it might be cheap, albeit a little silly. The pricing is set up to attract you to the platinum membership and it certainly makes sense to go that way.
Like all dating websites, you can join for free, but to be able to use the translation and email services, you need to pay a fee. That's pretty well standard for all other sites and you get to realise very quickly that a free membership is a total waste of time. Not being able to contact the person in whom you are interested is just window shopping. It will never amount to a relationship.
As a paid-up member, you are entitled to attend any of the meetings as well as participate in any of the tours that are being arranged. Yes, you must pay for the trip!
An important aspect of the membership is being able to see the additional photos, and not just the profile picture. The photo shoots of some of the women are nothing short of sensational, worth the membership fee alone.
Features
The days of joining a dating site for free and hoping for the best are long gone. If you are really serious about finding a life time partner in another country, you need to set up a plan for contact, chatting and eventually meeting. Not all dating sites will have the features you might want, but www.aforeignaffair.com comes close and has the added features.
Here's a few things to consider when you start doing comparisons:
The quality of the women from Europe, Latin America and Asia, and how they are presented should put this site high on your list.
Tech support is excellent based on feedback and reviews
Tips on how to word your emails and letters, rather important when dealing with different cultures.
Romantic tours are arranged. This is a huge advantage if your ultimate goal is to head overseas to check out the women in person.
There is a video and media centre that lets you see the tours and provides a lot more information about just what's going on.
Visa and Immigration support. Unless you are moving out of your country to live overseas, you will want to know all the traps for the unwary as well as the right, bureaucratic way to do them for a smooth relocation.
More than 20 years of experience doing exactly this and getting better each year.
The site loveme.com has won numerous awards and has rarely been cited as a scam, which it's not.
There are more than 30,000 females from which to choose and over 150 being added each week. You're never going to be starved for choice.
The advanced search features mean you can filter your selections down to a very fine few.
Summary
This website, www.aforeignaffair.com has won numerous awards in the dating niche. It's easy to see why. An easy to navigate site, great looking women, huge choices in types of women and countries, and those extra services that put this head and shoulders above most, if not all, other dating websites.
You should only select this website if you are truly serious about finding a life partner from another country.