"Which Mail Order Bride Agency Is The Cheapest?"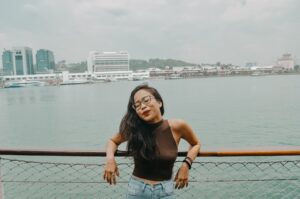 EasternHoneys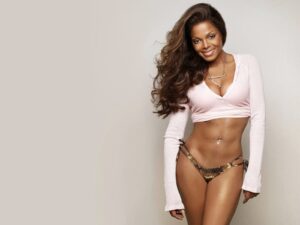 La Date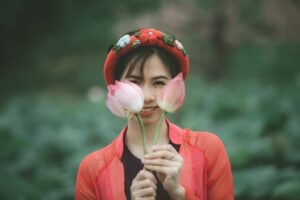 JollyRomance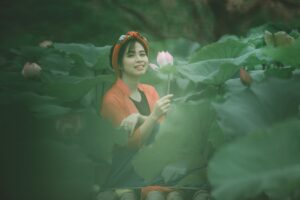 AsianMelodies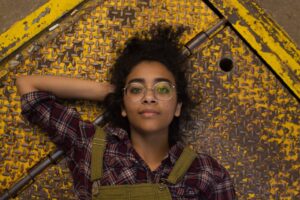 LoveFort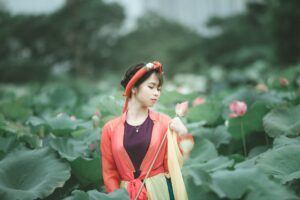 CuteAsianWoman
We get this question a lot.  Of course what guys mean is, "What is the most economical way to meet a mail order bride?"
We should have answered this a long time ago because the answer is really pretty simple.  Basically, if you really want to do things in the cheapest way possible you should be using A Foreign Affair.
If you are dying of cancer or have other reasons you are in a crazy all-fired hurry to meet the woman of your dreams, and you trust my recommendation completely just head, over to AFA and get started.
Otherwise, read the rest of this article and I will explain why A Foreign Affair is far and away the most cost-effective way to court a gorgeous mail order bride from Russia or Ukraine or in fact most of the rest of the world, particularly in Latin America and Southeast Asia.
But to keep this article simple we are going to assume you are interested in a hot Russian bride.
Chatting With Mail Order Brides
Today a lot of agencies, particularly the Anastasia Group of websites, AnastasiaDate, Amolatina, and AsianDate, use instant chat for the initial online meeting.  Instant chat is fun and exciting.
That might sound a little weird, but with the video featured enabled you will feel like you just won the big game when you SEE a Ukrainian beauty queen laugh at your joke – in real-time.
You will be shocked at just how gorgeous the ladies on AnastasiaDate are on that little video chat screen.
Often they are wearing no make-up, sitting in the kitchen of a crappy Moscow apartment, and they still manage to look like supermodels.  It will SHOCK you.  And I mean shock you in a very good way.
From the photos you know that Slavic girls from Russia and Ukraine are sexy as a chest of gold coins and a barrel of whiskey, but what might surprise you in chat is how well educated and intelligent a lot mail order brides from Russia and the rest of Eastern Europe really are.
If you really want to get some great chat going ask them about their favorite book.  Often they have rad the full list of Russian classics: Pushkin, Gogol, Tolstoy, Dostoevsky, Chekov, and so on.  They will be very disappointed if you cannot recite a few of these names.
Personally, I suggest watching War and Peace.  The 2016 BBC version was great, and reading One Day in the Life of Ivan Denisovich because it is only about two hundred pages and stone-cold brilliant before chatting with Russian girls.
That is just enough knowledge to keep them from dismissing you as a complete idiot, but the best course is to counterattack by asking them how many American or English novels they have read.
Normally, they will jumble up English, Irish, and American writers and then you can discuss whatever you remember from high school or college English.  You will thank me for this advice when you try to chat with a hot Russian bikini girl who simply adores literature.
You will be surprised because although Eastern European women usually are very traditionally minded about marriage and children they are well educated and cultured.
The elementary and secondary school system in the Soviet Union was extraordinarily rigorous and most of the Former Soviet Union countries that tradition persists.
So, you can have some really interesting conversations about literature, art, history, and politics with women you might imagine are only interested in fashion and the Kardashians.
These conversations are a lot of fun and let you learn a lot about a lady's interest and her culture.  Also, the video function can help you spot scammers, so, chat is awesome!
However, it is not the most cost-effective way to meet a sexy girl from St. Petersburg, Moscow, or Kiev.
Part of this is that the chat sites only help you make a long distant introduction – often a fun and emotionally exciting introduction – but still just an introduction.
And, no matter how much time you spend chatting with a beautiful woman from the other side of the world, eventually, the point is to meet her in person.
The key to finding and wooing a mail order bride is to streamline the process and get to the heart of the matter quickly and effectively.
Skip the Delicious Appetizers
Like any other goods or service there are ways to save money on mail order brides.   To do that you really have to answer one big question, "Do you want to meet women like the ones you see below?"
If your answer to that question is, "No," then what in the world you here for?  Those ladies are HOT!
Man, there are plenty of web sites where you can investigate the prices for your collection of Star Wars dolls, I mean action figures, and there is probably something great about soufflés on Food Network right now.
This site is called Mail Order Bride Prices, so let's assume that your real answer is, "Absolutely! I want to meet incredible women like those ladies!"
So, you can skip the tasty appetizer of chat and move straight to the main course and meet the women.  This could potentially save you thousands of dollars and for that, there is really only one agency to consider: A Foreign Affair.
A Foreign Affair
A Foreign Affair is the oldest full-service mail order bride agency.  They started in 1995 and they do not offer chat.  They allow you to meet women through a letter and email system that is interesting but does not offer the immediate gratification of chat.
They do this because they do not believe that chat or letters is really the key to building a real romantic relationship.  They focus on helping men meet amazing foreign women in person by offering over fifty guided tours each year to Eastern Europe, Latin America, and Southeast Asia.
This is really how men find the woman of their dreams.  AFA has offered well over 500 romance tours that have led to at least 25,000 marriages and Lord only knows how many more relationships.
No other company is even close.  In fact, many of the other major players in the industry actually met their mate on AFA tours.
Many people have tried to copy them, but none have succeeded in copying their high level of customer service and great price point.
John Adams, the President of A Foreign Affair, and his partner Ken Agee both married Russian women back in the 1990s.  They are both still happily married and they are committed to the concept of mail order brides
Saving Money With A Foreign Affair
You can save a fortune by simply booking a tour with A Foreign Affair, because once you have paid for a tour you automatically receive a FREE Platinum Membership, which normally costs $95.00.
That allows you to contact 100 women free of charge during the month preceding your tour.
This is huge because you are not writing women with some sort of pie in the sky dreams.  You have a hard and fast date.  You will be in Kiev or Odessa on a given date.  The women know you are serious and that makes everything flow faster.
Besides the Platinum Membership AFA offers a whole pre-tour program.  You get:
A detailed 95 page book on the visa process if you meet a woman you are truly serious about.
You become part of a pre-tour group.
You can participate in phone conferences with the AFA staff, hear from successful participants on previous tours, and get any questions you may have.
Then on the tour you stay at high-quality hotels where you group receives great service, because the hotels have a long working relationship with AFA.
You get the experience of tour leaders, guides, and translators – all for less than you might pay trying to simply do the trip alone.
And best of all you get the opportunity to meet women on both individual dates and to meet hundreds of women at large meet and greet "socials."
A Foreign Affair's Socials
AFA's socials are legendary and something that I have never read a negative review about.  Generally, there are twenty to thirty women are more for every man at the party. 
Most men feel like rock stars or professional athletes because it is so unusual to be the main attraction for so many gorgeous women.
All of this gives you the best chance of finding and building a lasting relationship with the woman of your dreams.
So, if you are looking at the most cost-effective way to find a mail order bride there is simply nothing better than signing up with AFA.
Here is a link to AFA's general tour page.
Here is the schedule for European Tours.
And as I said AFA also gives tours to Latin America and Asia.  There are beautiful women all over the world who would like to meet a guy just like you and with A Foreign Affair you do not have to be rich. The costs, a low as perhaps $5,000, are less than you would spend on a regular vacation – you know a vacation where you do not meet hundreds of incredibly hot women!